As you probably already know, mobile applications have literally "invaded" the world of French online sports betting sites. Whereas just a few years ago, sports betting sites approved by the ANJ (formerly known as ARJEL) were almost exclusively consulted via the website and a fixed computer, the trend has clearly reversed. Now, the majority of players enjoy playing via their smartphone or tablet.
The French bookmaker Unibet (they are of Swedish origin but have been licensed since 2010) was one of the first sites to understand the real mobile "invasion" that was going to affect the world of online gambling, and it is no surprise to see that they put their mobile application very much to the fore on their site.
How to bet on Unibet with their mobile app?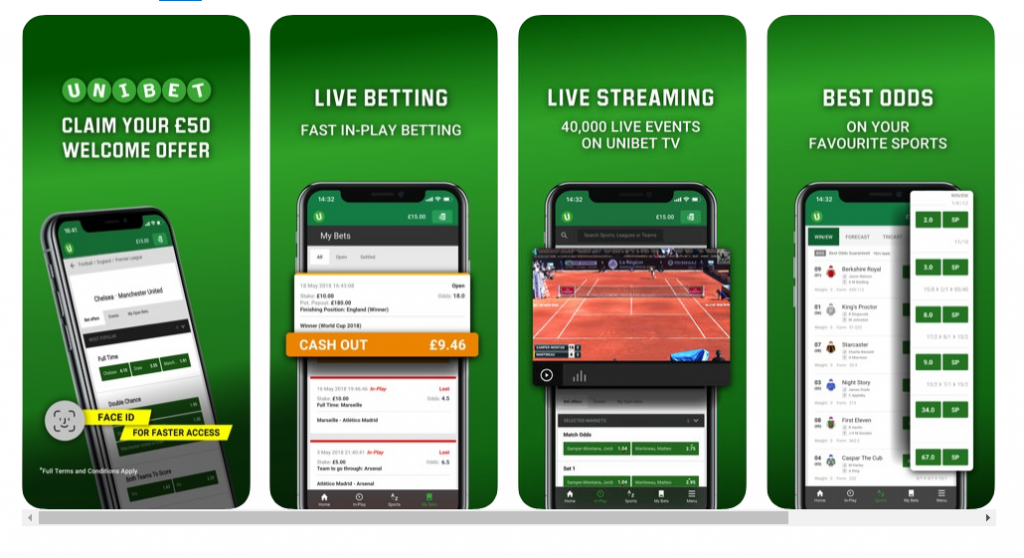 If you are at all used to playing different mobile apps (be it video games or gambling), betting on Unibet via their mobile app should be a breeze. Although things are a little different depending on whether you're logging in via a tablet, smartphone, Android or iOS, the process is more or less the same as when playing on a desktop computer.
Firstly, you'll need to sign up to Unibet via our link to be able to take advantage of a welcome bonus in the form of a first bet refund if you've never had an account with them. Even if you have never had an account with them before, the bonuses, offers and promotions we will discuss below should be enough for you. Don't forget to send the necessary documents to Unibet so that they can validate your account and then:
Betting on Unibet with an Android operating system
Go to the Play Store and download the Unibet mobile application.
Login to your account and/or create one if you don't have one yet.
You will now have access to all the features of the Unibet sports betting site, just as if you were logged in from a desktop computer.
Betting on Unibet with an iOS operating system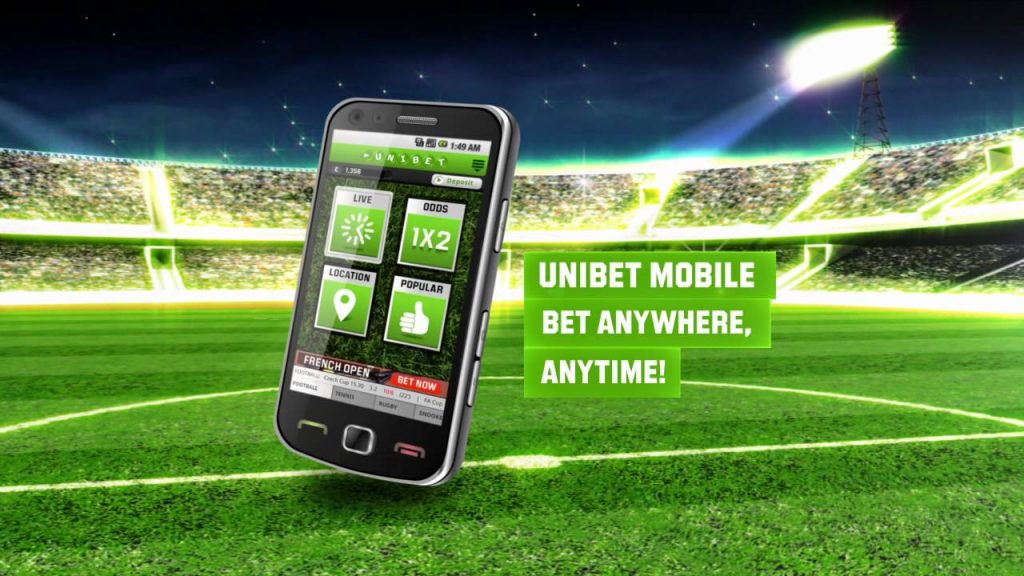 The steps you need to take to be able to bet on Unibet with an iOS system are exactly the same as with Android, except of course you need to go here to the App Store specific to Apple's operating system.
What are the main features of the Unibet mobile app?
To the delight of players, all of the features of Unibet's core website are also available via their mobile app. Three main features are clearly highlighted by Unibet and we can't argue with them:
Quality live streaming: With over 35,000 sports events broadcast in 2019, Unibet is one of the most active broadcasters among bookmakers . All of these broadcasts are also available on their mobile app, which we think is a huge quality.
Easy deposits and withdrawals: While some competitors make it much easier to deposit and withdraw from a desktop computer, the financial transaction system built into Unibet's mobile app is very efficient and comprehensive. All this with zero fees.
All the bonuses and promotions available: As we will see below, all the promotions (and God knows there are many!) that you could benefit from via the Unibet website are also available on your smartphone or tablet.
Live betting with the Unibet mobile app
If there is one sports betting format that we find ultra suitable for mobile sports betting apps, it is live betting. It seems that the Unibet team have agreed with our impressions more than ever as live betting is widely promoted.
Unibet is all the more recommendable in this respect as their numerous live streams (over 35,000 per year!) allow you to bet live with maximum information at your disposal. And as all these streams are also visible from your phone, you would be wrong to miss out!
Is it possible to bet on horse racing with Unibet on a mobile app?
Just like other legal bookmakers (e.g. PMU and Betclic), Unibet has all 3 gaming licenses available in our beautiful country: sports betting, horse betting and online poker. As far as we know, Unibet does not have a specific mobile application for online horse betting but that is not really a problem. If you are a fan of horse racing and want to log in from your smartphone, you can do so via your browser (by default Safari or Chrome), directly on Unibet's horse betting site, which is very well optimised for this section of the game.
Is it possible to play online poker with Unibet on a mobile app?
It is also possible to play online poker from a mobile app at Unibet. Please note that this is different from the specific sports betting application. You can easily find it on the App Store and/or the Play Store as the Unibet Poker application has been developed for both Android and iOS.